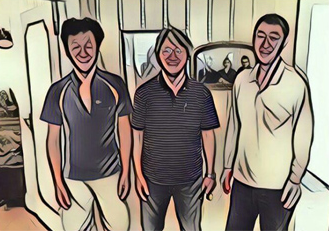 To provide a service that ensures 100% Customer Satisfaction, we employ the Most Experienced Workers, using the Best Equipment and Products.
Choosing a flooring/sanding/polishing service is a fairly major, pricey decision.
It's not only the price that's important, but also the assurance of the best quality service.
Aarons' Floor Sanding Sydney has been providing professional floor sanding and polishing in Sydney for years.
About Us - Floor Sanding Sydney
Sanding the floors will produce sawdust. Which is always an issue. Aaron's Floor Sanding has methods to minimize the dust issues. There is no such things as a completely dust free sanding system, but our preventative measures reduce dust to the point where it is barely noticeable. Of course we will vacuum all surfaces before varnishing or finishing floors. If you are looking for reliable floor sanding services in Sydney, contact us now.
Dust Minimisation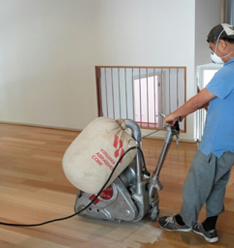 We believe the best Floor Sanding and Polishing is like an artist painting a picture on a canvas.
Our Sydney Floor Sanders have the passion, experience and effort and use the best equipment and products.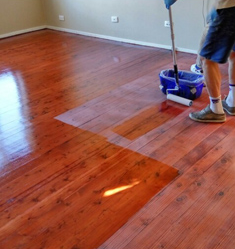 Dissatisfied with the current colour of your timber floor? No problem! The answer is Timber Floor Staining. Staining is how to change the colour of your floor.
Do you need Floor Repairs or Extensions for your Home Renovation? Or, does your floor have water damage from leaking? In that case, contact us. Our experience can solve your problems!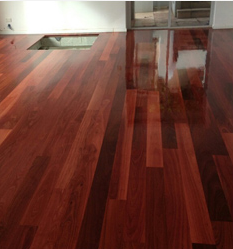 Timber is a natural product. Compared to other flooring materials such as carpet and tiles, timber is much longer lasting, more durable and easier to maintain.
Slide 1
Very happy with Aaron's work. His team was punctual and professional and cleaned up after their work would highly recommend. Read more
Steven Ring From Blakehurst
Hi, Aaron, My Wife & I would like to thank you & your staff for the excellent job they had done in recently installing our hardwood floor. Read more
Ray & Karen C from Menai
We found Aaron and his team to be completely honest and professional at all times. We were informed about all costs and given a detailed explanation of alternatives. Read more
Leo North Sydney
Slide 2
Aaron's offsider, also called Aaron was exceptional. Korean by birth, he spoke good English, and with his team mate they crafted my old wooden verandah Read more
Jane D.from Balgowlah
Hello Aaron. I would like to thank you & the lovely men who work for you for the wonderful job they have done. The floors look fantastic. Read more
Ann Bailey from Blacktown
Very happy with Aaron's work, they arrived on time and everything was done in a timely manner and to a high standard. Read more
Nathan Partridge from Emerton